Spain 1976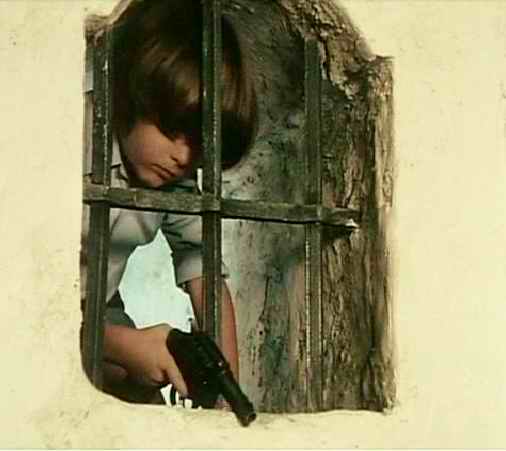 A British couple's holiday becomes a nightmarish ordeal when they sail to an island off the Spanish coast in director Narciso Ibáñez Serrador's unnerving shocker. Arriving on Almanzora, Tom (Lewis Fiander) and his pregnant wife, Evelyn (Prunella Ransome), soon realize something is amiss: The place is devoid of grownups. It seems the children have murdered the adults -- and unless Tom and Evelyn are willing to do the unthinkable, they'll be next.
7/10
I can see how this was a nail biting shocker back in the late 70's and probably well into the 80's, but for my generation that was born within the last quarter of the 20th century there is a lot of desensitizing that is a result of my particular film viewing experiences.
For the most part the movie is very credible and does have some violent imagery and brutal non sanitized moments. However the failed explanation to go into detail about the children's madness really isn't dissected enough to really justify it. Which some people would argue that the opening credits and prologue would be explaining interpretatively. Something else in the film I found annoying was the film's lack of tautness. That really effected me because I could not stand Prunella Ransome who plays the lead actress in this film. Ultimately, the film is worth a watch simply because they answer the question, which is that of the film;
"Who can kill a child?"...
Lewis Fiander can. And many at that.